RE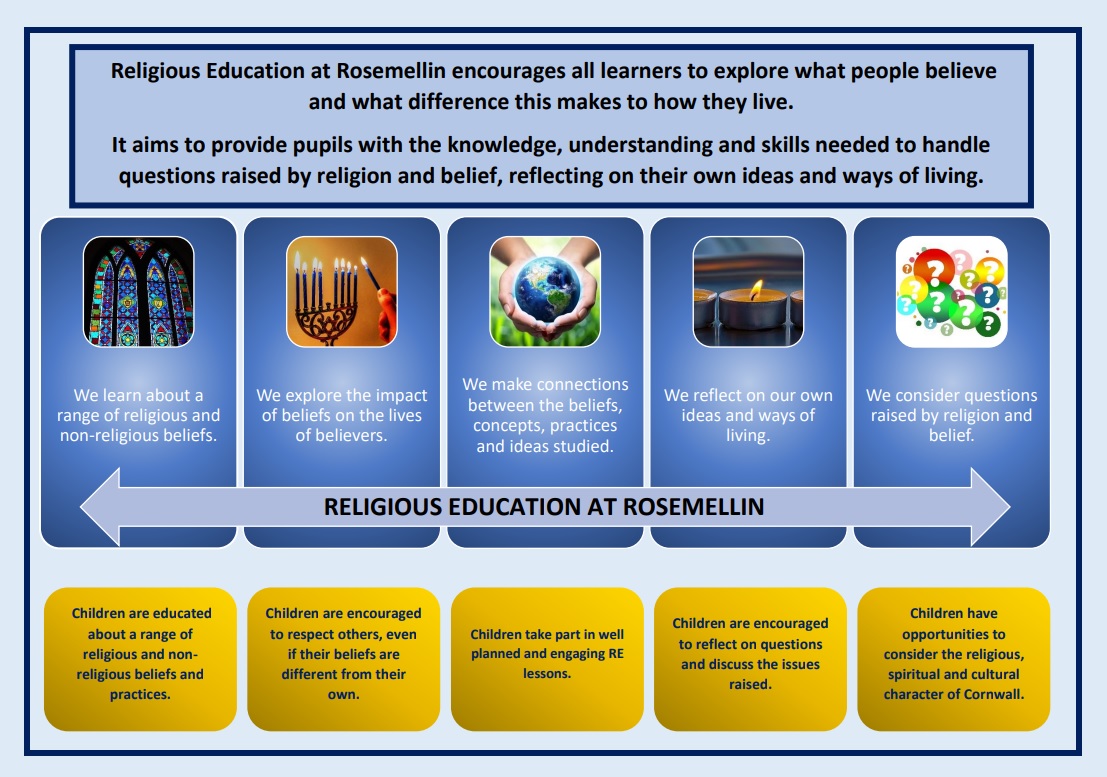 All schools are required to teach Religious Education at all key stages. The R.E curriculum is specifically concerned with nurturing spiritual and moral development. Our aim is to develop an understanding of religious experiences, feelings and beliefs, to encourage sensitivity towards other people and their beliefs, and to establish a moral framework on which to base their own behaviour and attitudes.
Parents have the right to withdraw their child from RE and collective worship and should do so in writing to the Headteacher.
Within the curriculum, R.E. is encountered through discrete lessons and connections with the school's programme of collective worship.  To view the long-term plan for R.E., please see the PDF below.